Mars rover remixed and inspired by bolbots mars rover on Thinigverse. http://www.thingiverse.com/thing:1583399
The rover uses an Arduino 101 for brains, BLE for communication, and the Blynk app for remote control.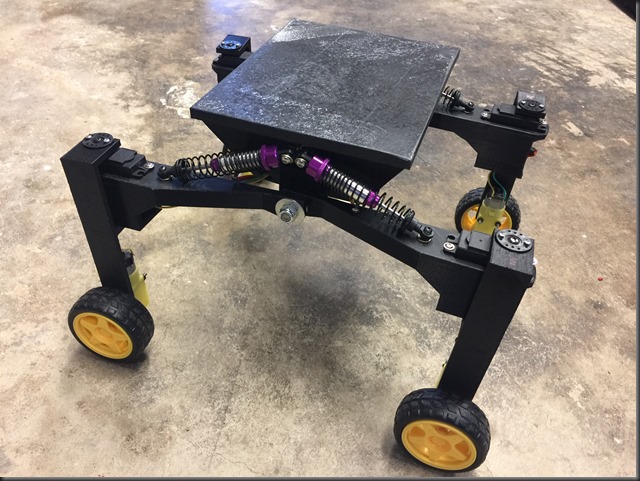 Software
Arduino IDE
Code https://github.com/jhottell/EHMarsRover
The remote utilizes the free Blynk app.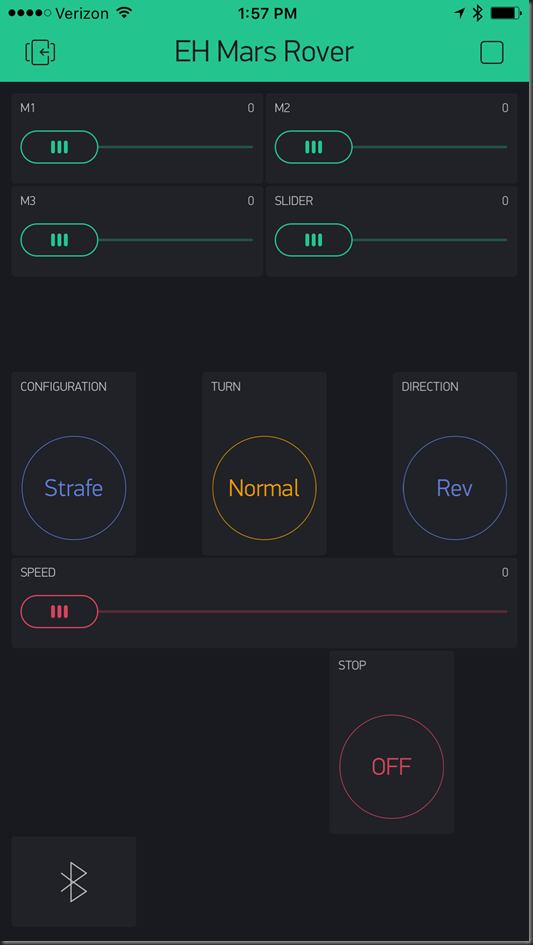 Install Blynk from the app store, use it to scan this QR code to clone the project!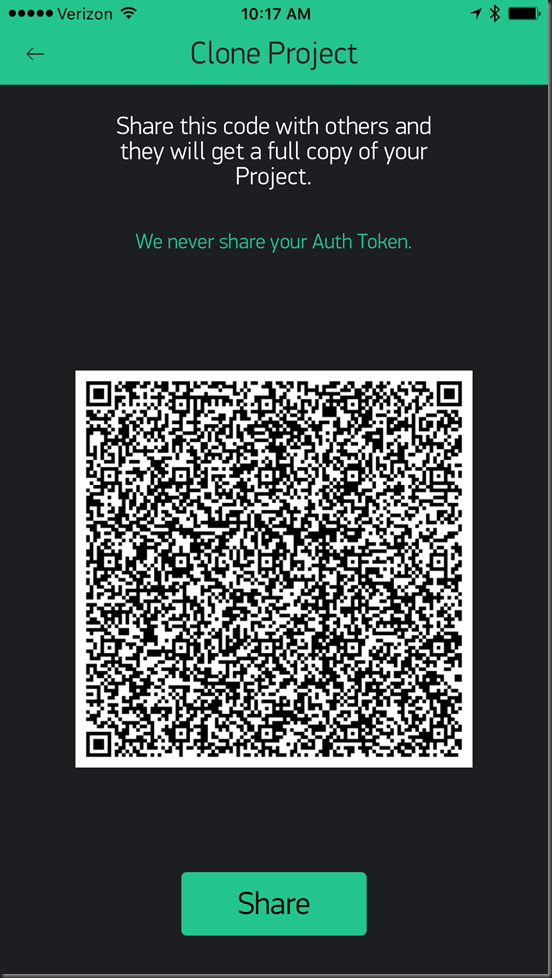 Demo and tutorial
Printed Parts
Download the 3D files from here: http://www.thingiverse.com/thing:2070555
Electronics
Arduino 101
Adafruit Motor Shield V2
4x standard hobby servos
4x gear motors with wheels
3A BEC
Switch
Fuse
2S Lipo
Hardware
4x 100mm RC shock
12x M3x30mm button head screw
16 M3 nut
4 M3 nylon nut
16 M3 washer
4 M4x20mm screw
8 M4 nut
8 M4 washer
1 1/4″x8″ all thread bolt
2 1/4″ nylon nut
6 1/4″ fender washer